OMHA Award Recipients
---
A big THANK YOU to all of our members who volunteer and contribute to the success of our association.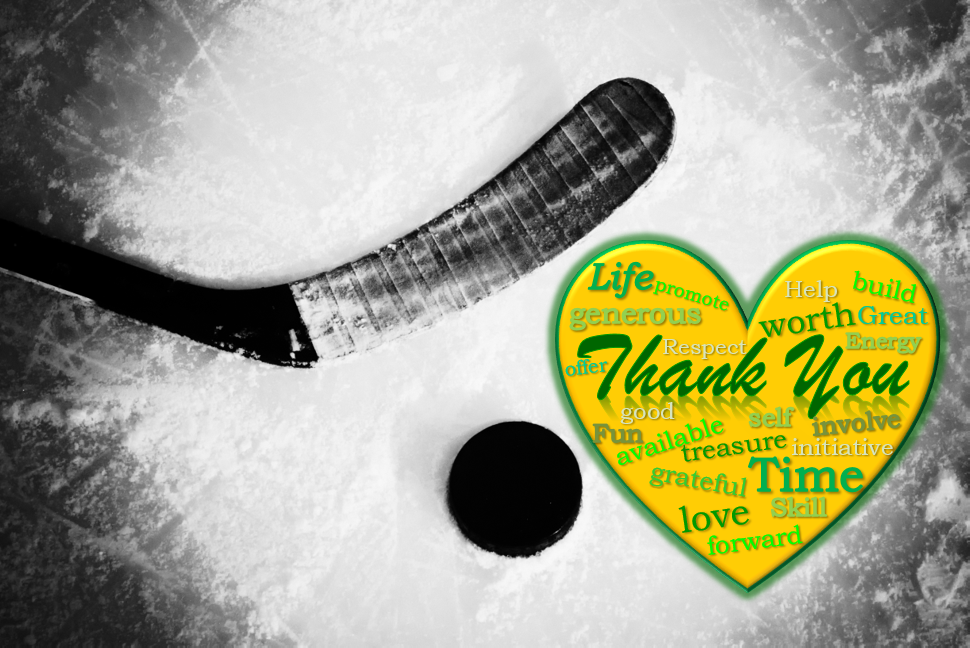 Year

2019

2018

2017

2016

2015

2014

2013

Manager of the Year Recipient

Chelsey Hansen & Lisa Rivett

Charlene MacKinnon & Tamara Ford

Nicole Qually

Shannon Hefferan

Lori Greg

Sherri Viccars

Carolyn Mercier

Coach of the Year Recipient

Lars Petterson & Trevor Forbes

Josh Harding

Mark Hallam

Trevor McFarlane

Darren Smith

Roddie Davidson

Robby Germain

Volunteer of the Year Recipient

Jennifer Zaffino

Daron Dumanski

Karla Helm

Amanda Germain & Debi Hartle

Angie Hodgins

Jeff Faye

-
OMHA Volunteer of the Year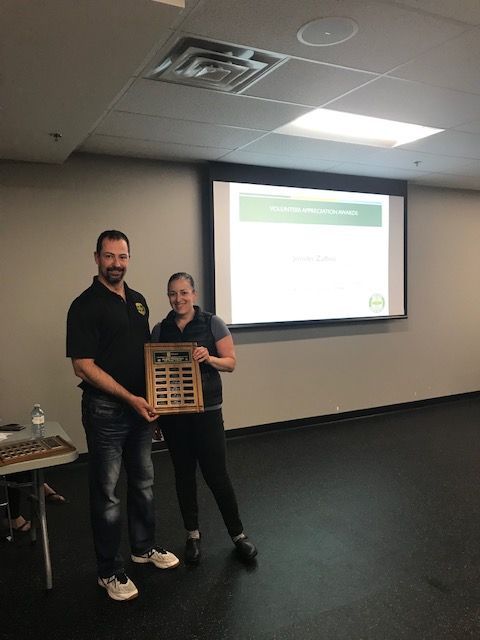 Gabe Amyotte (left) OMHA Director of Programs presents to Jennifer Zaffino (right).
OMHA Manager of the Year


Amanda Germain (right) OMHA Treasurer presents to Chelsey Hansen (left). Missing in photo is Lisa Rivett.
Tara Roe Memorial Volunteer Award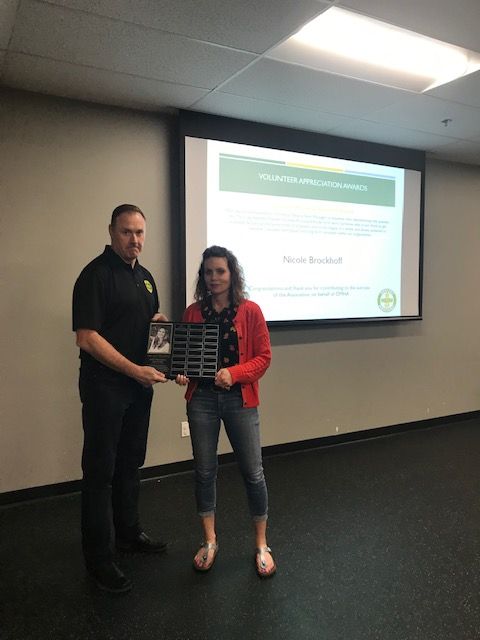 Geoff Stewart (left) OMHA President presents to Nicole Brockhoff (right).
OMHA Coach of the Year
No Photo

Lars Petterson & Trevor Forbes
Long Term Service Recognition
No Photo
Jason Krueger & Ryan Klippenstein